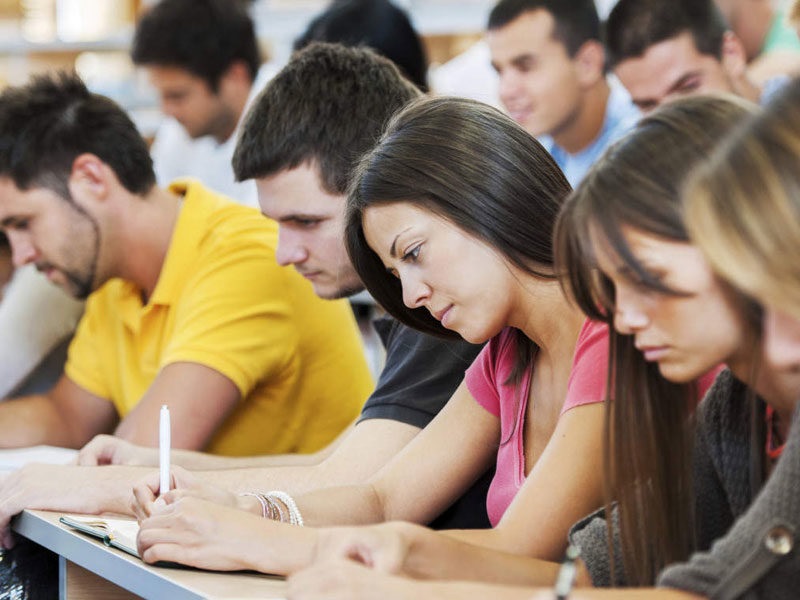 How Olympiad Exams Benefits Students
Exams like Olympiads are competitive tests given by various schools around the nation. The exam's syllabus is based on the current school curriculum. The tests cover all boards, including the State Board, the ICSE Board, and other international boards. The purpose of holding such exams is to give students a venue where they can compete against one another at the national level. It prepares them to respond to a range of curriculum-related queries.
The Olympiad tests mostly involve answering or solving difficult problems. Students must therefore possess the necessary knowledge and dexterity to handle challenging issues. They ought to be sufficiently self-assured to deal with various difficulties. Additionally, these tests encourage students to take a positive attitude. Students that take part in the Olympiad exam naturally want to learn and increase their knowledge. In this article, we will discuss the benefits of Olympiad examinations.
Benefits of Olympiad Examinations
Enables students to be ready for competitive exams
The Olympiad exam prepares students for any competitive exam they may take in the future because it is competitive. It gives them a confidence boost and clarifies what competitive tests are all about. It enables them to explore a subject of study that interests them and aids in their exam preparation.
The competence of students in their core subjects
Participating in an Olympiad test is a fantastic opportunity to assess a student's conceptual understanding of a certain subject. It is not necessary to memorise answers to questions or repeat material verbatim. Instead, students' knowledge of the subject and its principles is assessed on Olympiad tests. Therefore, you should urge your child to take this exam, regardless of their academic standing. They can use it to identify their weaknesses and where they need to put in more effort.
Boost critical thinking skills
 One of the most important parts of the Olympiad exams is the logical reasoning section. It aids students in expanding their mental boundaries. Questions about diagrams, blood relationships, numerical sequences, and other topics are included in every Olympiad discipline. Students, therefore, maximise their brains and develop their reasoning skills when tackling such topics.
Encourage bravery and boldness in your students
Some students have a tendency to be shy and introverted at an early age. They avoid taking on difficulties because they lack confidence in their abilities. They only require a little encouragement and help to recognise and demonstrate their talent. Beginning with these competitive assessments can help pupils get where they want to go and inspire them to learn new skills. It encourages reserved students to break out of their shells and forge their own identities. Additionally, doing well on the Olympiad tests can help pupils understand where they stand among their peers.
Prepare for more competitive exams
In order to pursue higher education, candidates must pass numerous exams at the state, national, and international levels. Additionally, if students continue to take these exams throughout their academic careers, they will develop improved cognitive and comprehension skills that will help them compete in the future. It improves comprehension and problem-solving abilities for the various problems posed.  As a result, students who take especially Science Olympiad examinations while in school find it simple and quick to pass competitive exams or entrance exams for higher study.
Summary
There are several techniques to evaluate a student's skill. And the Olympiad exams are a well-known method to determine a student's true perspective and aptitude. It assists in locating the areas that need improvement. These factors are therefore of utmost importance in preparing the learner to survive in a climate of increasing competition. The majority of Olympiad exam competitors or participants find the motivation to do better by improving their academic abilities.