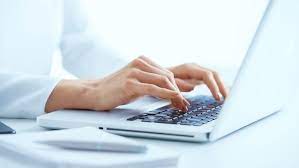 Informatica cloud data integration classes
In today's digital world, all data is becoming increasingly digital. If you are interested in an IT career that deals with data daily, you should consider looking into the certifications of informatica cloud data integration classes to help advance your career. As technology progresses, these two fields will continue to grow and expand over the next few years.
What is cloud computing?
Cloud computing is a term used to describe storing data in remote servers that users can access over the internet. Cloud computing is often used for storing customer data, company data, and all sorts of different programs. Cloud computing is becoming increasingly popular due to its cost-efficient and easy use. All you need is an internet connection, and you can access the programs and data saved in the cloud. Cloud computing is prevalent among small businesses due to its cost-effectiveness, ease of use, and accessibility from anywhere with an internet connection.
What is data integration?
Data Integration is gathering data from various sources, transforming it into a usable format, and then loading it into a single database. It's essential to keep in mind that data integration doesn't deal with only one database. Data integration involves collecting and loading data from different sources into one database. Data Integration is used in several other fields and industries, especially those that deal with a lot of data. Examples of data integration industries include marketing, sales, healthcare, and manufacturing. Data integration is critical in a business's workflow, as it helps collect all of the company's data into one centralized database.
Why get a Cloud Computing and Data Integration Certification?
Cloud computing and data integration certifications can help you advance your IT career by proving to employers that you know what you are doing in these fields. These certifications are great for data analysts, data scientists, and anyone who works with computer data and databases daily. These certifications will help you prove that you know the ins and outs of these fields and can use your knowledge to help businesses run smoothly. Cloud computing and data integration certifications are also great for people who want to get into these fields but don't have much experience. These certifications hold you to a very high standard; if you pass them, you can prove to employers that you know what you're doing.
Aspects
Access for lifetime
access to videos forever
actual case studies
24-7 integration of the project into the curriculum
assistance from our staff of administrators
Data integration is a challenging but rewarding project. It requires mapping all your data sources, deciding the governance rules for your data, establishing data connections between systems, and choosing the right tools to implement your data integration solution. Informatica cloud data integration classes are two critical fields in the tech industry. If you are interested in an IT or tech-related career, you should consider getting a cloud computing or data integration certification. These certifications will help you advance your career and prove to employers that you know what you are doing.